About Us
BON-SIN REALTY COMPANY IS CELEBRATING THEIR GOLDEN ANNIVERSARY IN 2012.
In August 1962, Joseph Sindoni together with his late partner, Vince Bonaventura opened Bon-Sin Realty's Real Estate and Independent Insurance Doors. After 50 years of serving the real estate and insurance needs of the South Philadelphia Community, we have expanded our reach to customers throughout Pennsylvania, New Jersey and Delaware. Although, today the nature of our business is altered somewhat, focusing on Personal Lines Insurance and Property Management, our real estate roots are firmly planted in the same location but now partnered with Century 21 Advantage Gold.
The staff here Bon-Sin Realty Company is most proud of the fact that we are still part of the same South Philadelphia Community where we were first established. Our Team, Joseph Sindoni, Linette Sindoni and Stacey Gargano-Minniti are happy to share their combined 100+ years of insurance experience resulting in competitive quoting and customized personal service.
Joseph E. Sindoni
-
Principal / President
- (Direct: 215-462-3800 x103)
Joseph Sindoni, a native of South Philadelphia, graduate of South Philadelphia High School, a Communication Officer in the US Navy during WWII, a graduate of Temple University with a BS and then he began to build a real estate and insurance agency at the corner of 19th and Porter. In 1962 Joseph ...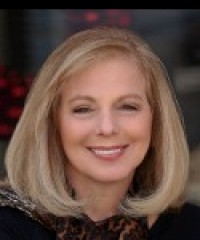 Linette Sindoni
-
Agency Manager
Linette has enjoyed over 25 years in the insurance industry. After attending Katharine Gibbs, she joined Commercial Union Insurance servicing as the Processing Center's Administrative Assistant. Following her employment at Commercial Union, she joined the Human Resources Department at Reliance S...